Black Soldier Fly Larvae:
Your Chicken's Favorite Treats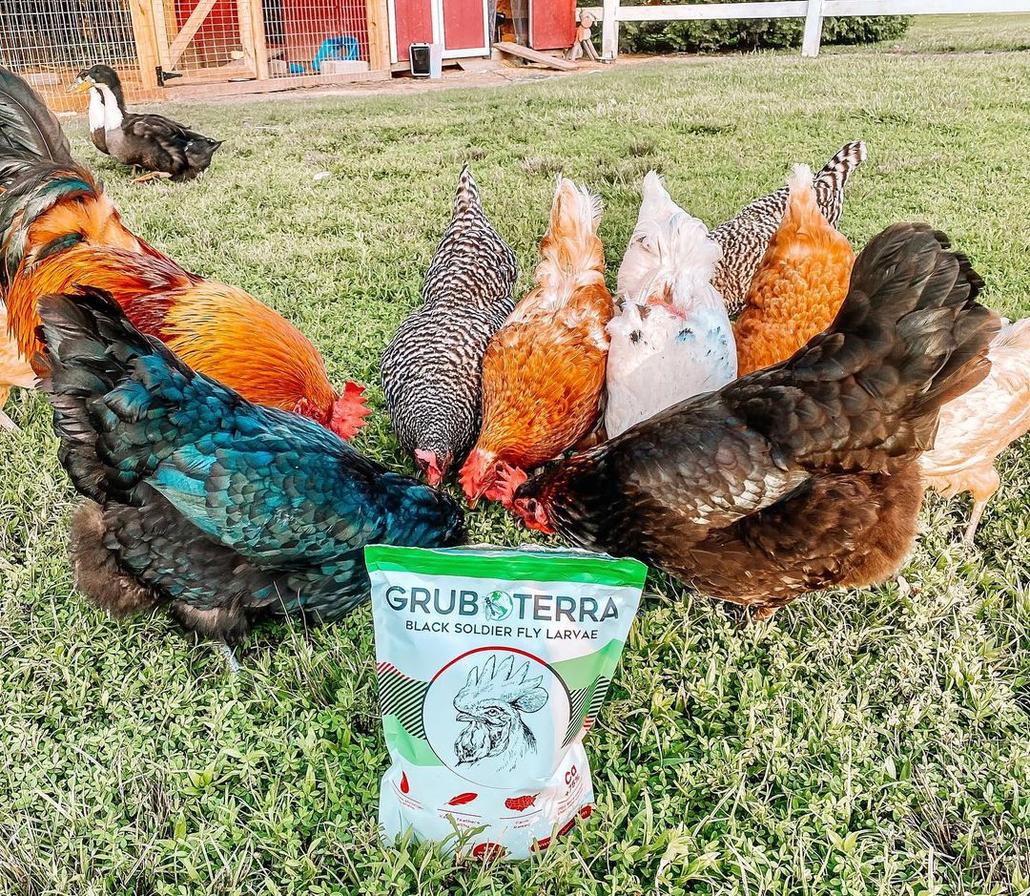 Chicken Feeds and Treats: Know the Difference
Chicken feed is food-grown, processed food fed to animals raised for human food consumption. However, it was studied and well-formulated to be sustainable animal food that provides essential nutrients.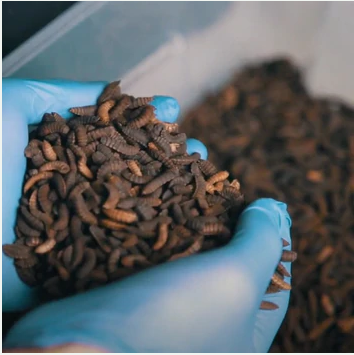 Black Soldier Fly Larvae
Best substitute bird treats for chicken nowadays compared to mealworms. It is proven to be high in protein, calcium content, and fats making it the perfect alternative chicken treat.
FREQUENTLY ASKED QUESTIONS
Points
Earn more points for different actions and turn those points into Awesome rewards!
Ways to Earn
 Signup = 100pts
 Celebrate a Birthday = 100pts
Follow on Instagram = 100pts       
Place an Order = 3pts for every $1 spent
Ways to Redeem
Order Discount 
100pts = $1
Referrals
Give your friends a reward and claim your own when they make a purchase. 
They get a $5 off coupon, You get a $5 off coupon
Refund Policy
We have a 30-day return/refund/replacement policy, which means you have 30 days after receiving your item to return/refund/replace an item.
To qualify for a return/refund/replacement, you must send us a photo and video of the product so our team can inspect the product. If you have a problem with the live larvae please make sure to send a video with your email.
To start a return/refund/replacement, you can contact us at support@grubterra.com. If your return/refund/replacement is accepted, we will assist you on a case-by-case basis. We strive to make all our customers happy.  
You can always contact us for any return question at support@grubterra.com.
Reviews from the Shopify App Store
Jeanine F. ⭐⭐⭐⭐⭐ (verified purchase)
"My 7 girls absolutely love GrubTerra as their morning snack. As soon as I grab the bag from our snack shack they SHAKE with excitement and await their tasty treat. It's also a great feeling knowing I'm helping to reduce the consumption of unused food products. It's a win win!
Deanna R.  ⭐⭐⭐⭐⭐ (verified purchase)
"I was introduced to Grub Terra through YouTube! I am new to the backyard chicken world, and I LOVE my chickens and ducks! They absolutely love getting a little "treat" each day! They know I'm coming with something good when they hear the bag rattling! Excited about this healthy "treat" for my flock!"
Julie K. ⭐⭐⭐⭐⭐ (verified purchase)
"Of course my hens love these! They are obsessed, these dried black fly larvae are sometimes the only thing that can tear them away from free ranging. My rescue who stopped laying is finally starting to lay (soft eggs) again, over time with her increase in calcium from these larvae I'm hopeful that she will lay hard shell eggs again in the future."
Chrystel B. ⭐⭐⭐⭐⭐ (verified purchase)
"I was surprised that it came in on time given how far I live from the mainland (Pacific island). I have 16 hens and one 1 pound bag lasted me about a month! I was able to stretch it that long. I also noticed that my hens feathers are growing back. They pretty much had naked bums so was glad that their feathers were growing again. My hens go crazy for the grub if they so much as see the green bag or when I shake it. Would definitely recommend this product!"
Nikki G. ⭐⭐⭐⭐⭐ (verified purchase)
"My little flock loves Grubterra. When they see the bag they come running. I have to move them from one fence area to another and tossing a few grubs as we go keeps everyone in line and following me to the destination."
Sorry, There are no Articles